Editor's Note: This story is part of Southwest Michigan Second Wave's On the Ground Battle Creek series.
This is an updated version of a story originally published in Second Wave on June 23, 2022.
Thelma Vaughn is looking for reading tutors to meet the growing demand she sees from elementary school students who would benefit from someone who can both teach and listen.
On Sept. 20, Vaughn, a retired Battle Creek public school teacher, began grade 19 of a reading program she started in 2003 at her home church, Second Missionary Baptist. This year she started with 11 students in grades 1-5 and already has a waiting list of over six students.
Currently, two students are working with a volunteer tutor.
"I would rather have one-on-one tutoring," Vaughn says. "The more tutors we have, the more students we can actually work with. If we have too many students and not enough tutors, it actually diminishes the work we are trying to do.
Deboraha Sallee, left, works with 8-year-old Kora Spicer in Second Missionary Baptist's after-school tutoring program.Vaughn, who retired from teaching for 31 years, started the reading program after feeling the needs she saw as a teacher remained. Its reading program aims to provide additional support in reading skills and comprehension to students in grades one through five in the Battle Creek School District.
"It always seemed to me while I was working that there was a missing piece of the puzzle to help kids succeed in school and in life and that was that practice at home," she says. "At school, they work on vocabulary, decipher words and read stories. But they needed to have someone to read to. When they left school for the day, many students went home and mom and dad were working or busy. It wasn't 'Leave it to Beaver'. There was no one waiting for them with milk and cookies. I thought it would be a wonderful situation if after school we had a comfortable, laid-back scenario where the kids could start reading.
At the same time, the Second Missionary pastor wanted to have some sort of after-school program in the building for the kids. He and a woman who had started a similar reading program in Seattle before returning to Battle Creek wrote a grant to the WK Kellogg Foundation which gave them $25,000 for the "We Read" program.
"At that time, we had students from eight different elementary schools, including Washington Elementary, which was across the street from the church," Vaughn explains.
Washington Elementary students could walk to the program, and the church also had a van to pick up students from other schools.
Once at the church, students are greeted by volunteers who offer them a snack and a few minutes to talk about their day before diving into vocabulary and skills work, homework and reading. It's a routine that's strictly adhered to because "students perform better when they know what to expect," says Vaugh. The 90 minutes they spend in this program at church gives them the opportunity to read to someone or be read to.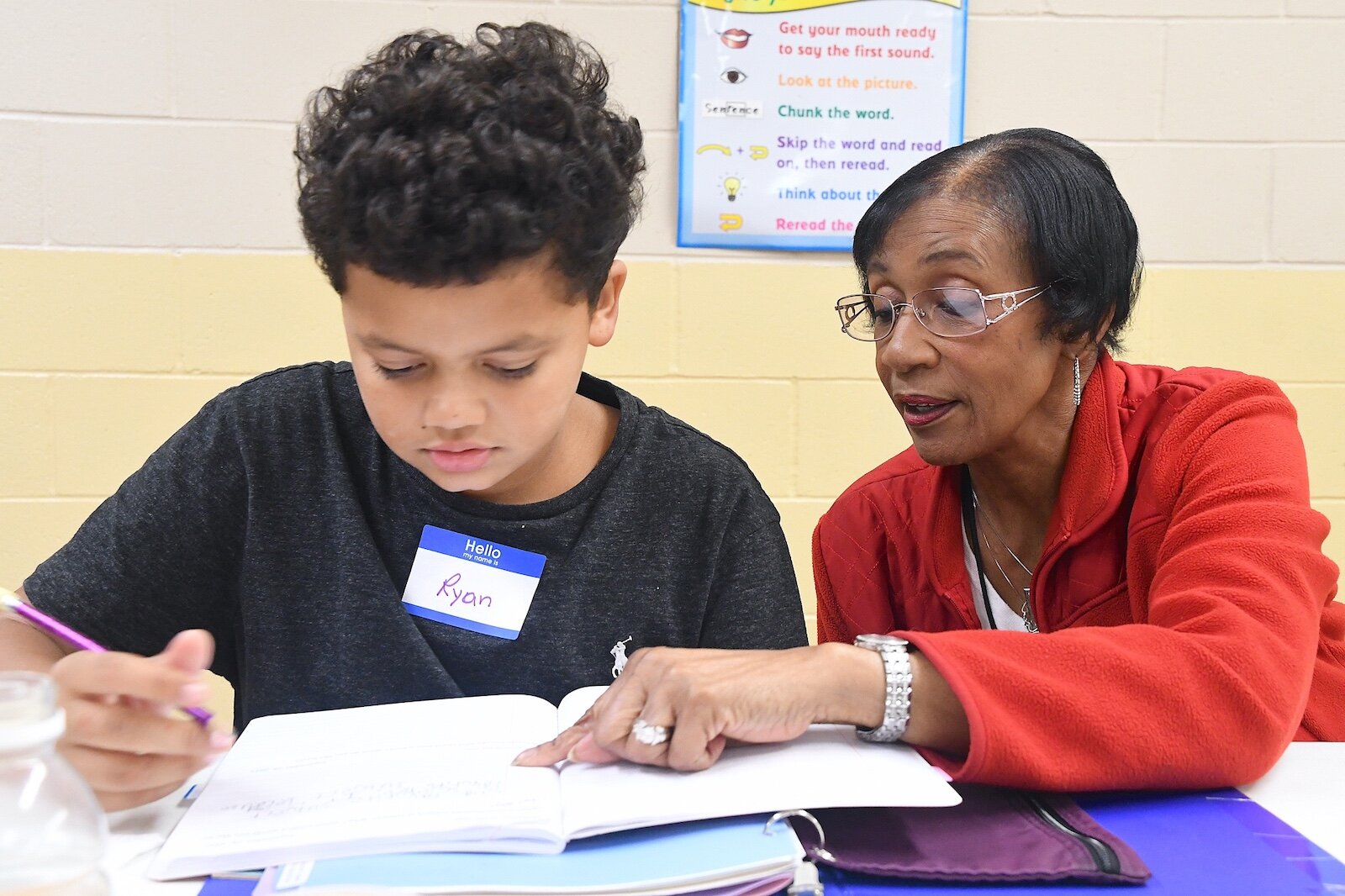 Roxie Perry, right, works with 10-year-old Ryan Thompson in Second Missionary Baptist's after-school tutoring program."With a lot of the students we come across, there's no one to do it when they come home. The relationships they build are almost as valuable as the skills they learn," says Vaughn. "They spent the whole day in a classroom with 30 or 40 other children who were all vying for the teacher's attention. Those who are really trying to learn or who are really silent are not the ones the teacher focuses on. I can say this from experience. Knowing that when you leave school you can go to a reading program and Miss So and So will be waiting for you makes them feel special.
Pre-COVID, the program that operates from September to May each year, served 25 students from Tuesday to Thursday with a team of about 40 volunteers who would come on either of those three days. When the program restarted in 2021, there were fewer volunteers, which impacted the ability to serve more students.
"There was a big gap and I was coming back. A lot of the tutors were veterans and had been with us for years, but they didn't feel comfortable coming back from COVID," says Vaughn.
At that time, she ran the program with a small team of 14 tutors that included her and an assistant.
"There is a demand for these services because with COVID, there was a realization that there were a lot of students who had fallen behind in their reading," she says.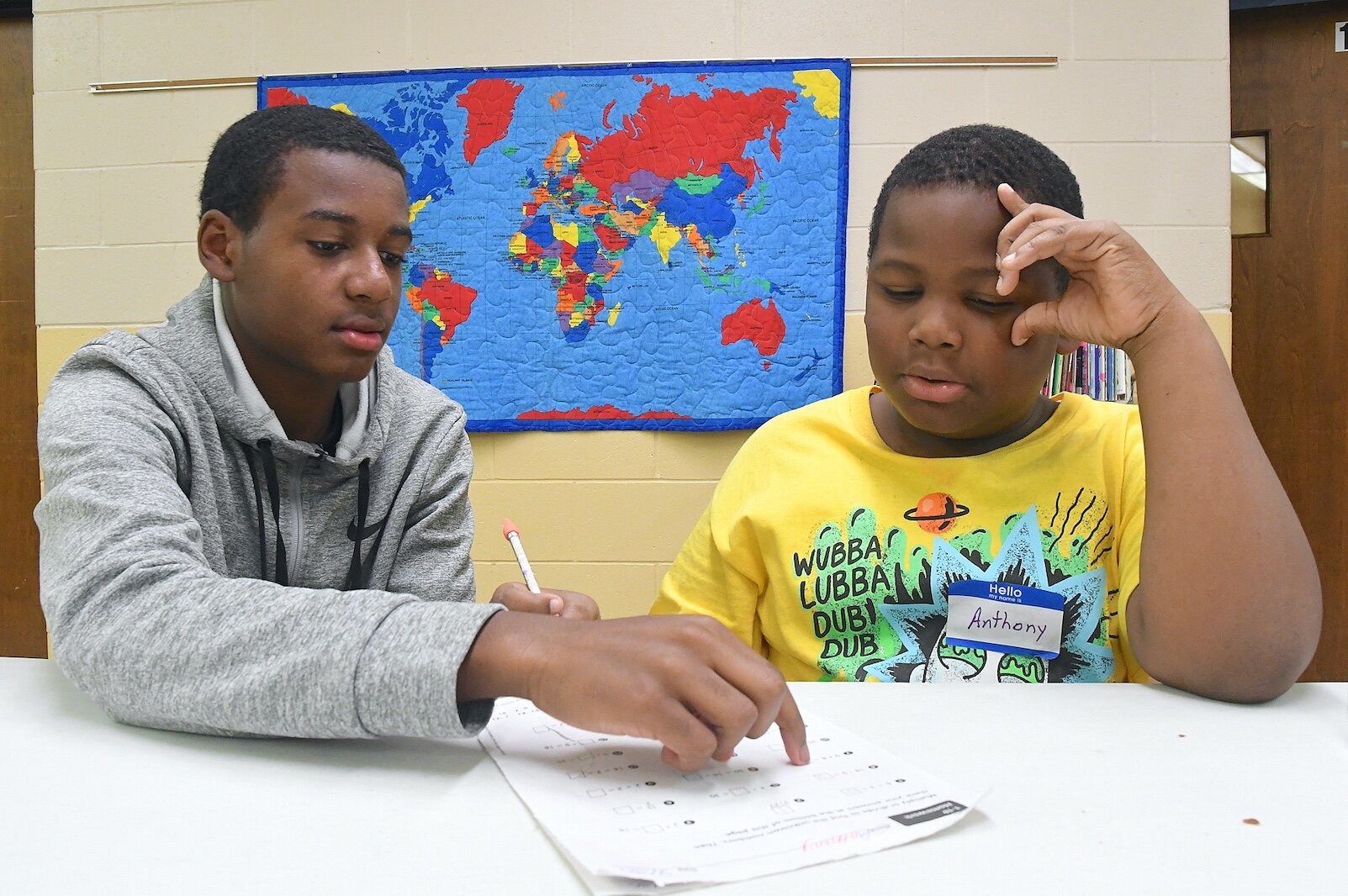 Xavier Thompson, left, a 10th grade student at Battle Creek Central High School, works with 8-year-old Anthony Bridges in Second Missionary Baptist's after-school tutoring program.However, her main motivation, even before COVID, was that she wanted to provide a place where students could practice what they were learning in class on weekdays after school.
Despite COVID and the fluctuating number of tutors throughout the program's history, Vaughn says she was able to find the $25,000 needed each year to run the program.
"Over the years, funding has come from Battle Creek Community Foundation, Miller Foundation, United Way and WKKF," she says. "There were years when we started the program and we didn't know if we had the funding or not. We would just plan to do it even if we didn't know if we would have funding. But we also managed to find the funds. God has been good.
The initial "We Read" grant obtained from the WKKF in 2003 provided funds to purchase books for the program. Vaughn says different organizations and retired teachers have also donated books.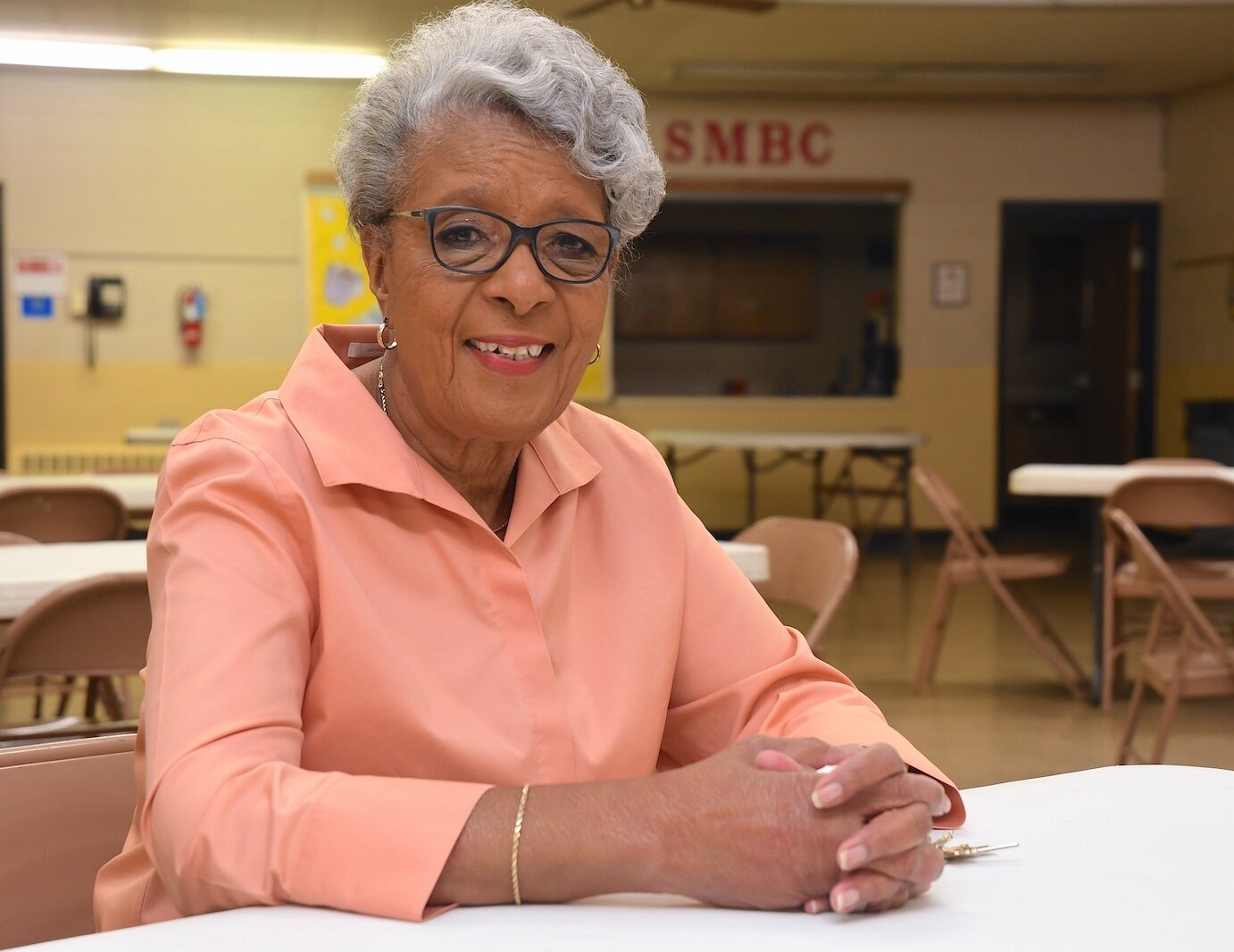 Thelma Vaughn is the coordinator of Second Missionary Baptist's reading program which runs during the school year.The greatest need now is to find volunteers willing to read or be read, Vaughn says.
"What is really at the heart of what we need are people who want to help children. You don't have to be a Rhodes Scholar and we only ask for 90 minutes of your time each week," she says. "You just have to show up with listening ears and a bit of patience."
Anyone interested in volunteering should call the church at (269) 963-4640.
"Everything in our society is written down, whether it's on a computer or a phone," says Vaughn. "Helping students learn to read is essential, because at this stage if a person does not have the ability to read, understand and understand, it is as if a person is navigating the world blindly. This program gives students the opportunity for almost one-on-one connection for three days a week. Many of our families are under so much stress now that they are trying to make ends meet and stay on the phone long enough to talk to those they live with. Our time with them gives them opportunities they might not otherwise have.