A member of the FS family shares his "all-consuming" experience on temporary duty in Warsaw during the war in Ukraine.
BY LILIA LALLY
Located at Przemysl station, the World Central Kitchen has been serving meals every day since the start of the war in Ukraine.
Courtesy of Lilia Lally
Poland was hosting thousands of refugees fleeing Ukraine, and the US Embassy in Warsaw asked for volunteers to meet the demand. On Monday, March 14, I received confirmation from the Office of Consular Affairs that my appointment as a volunteer to assist the US Embassy in Warsaw with the Poland mission had been approved. Because I was born in Ukraine, participating in this Temporary Duty Mission (TDY) had been my dream since the start of the war on February 24, 2022. I arrived in Warsaw on Wednesday March 16 and immediately started performing Russian and Ukrainian. in English for consular officers and locally employed staff on the visa line.
There I met a dedicated consular team whose members had come to serve on TDY assignments from all over the world: England, South Africa, Taiwan and South Korea, among others. I was also delighted to reconnect with colleagues from the Consular Section of the Embassy in Kyiv, where I had worked from 2018-2019. They brought their unique knowledge of Ukrainian naming conventions and other invaluable local knowledge. who have helped to inform visa decisions. I was also very grateful to my Polish consular colleagues, who welcomed us and whose kindness gave us the necessary comfort to carry out this difficult work. Our team of approximately 60 people worked together to support this effort.
On the visa line, the team adjudicated hundreds of cases every day. It was not easy. Consular work relies on a solid knowledge of US immigration law, but decisions also rely heavily on local cultural knowledge and experience. Not only was our group of TDYers new to this candidate pool, but the Ukrainian candidate pool had also been fundamentally changed by the war. Most of them had never applied for a tourist visa before and all had just left their lives completely turned upside down. The main applicants were mothers of young children accompanied by grandparents or parents.
Because I was born in Ukraine, participating in this Temporary Duty Assignment (TDY) was my dream since the war started on February 24, 2022.
Most of their stories were the same. They were traveling to visit a cousin or other relative and planned to return to Ukraine as soon as the war was over. They only planned to stay for a few months since their husbands, sons, brothers and fathers had stayed behind. A young boy was so excited to receive a visa that he started crying when he was told he was approved. His mother explained that he had just spent days in an air-raid shelter. A family of five had to stay in a school gymnasium while waiting for the interview. They were so excited to continue their journey after their visas were approved.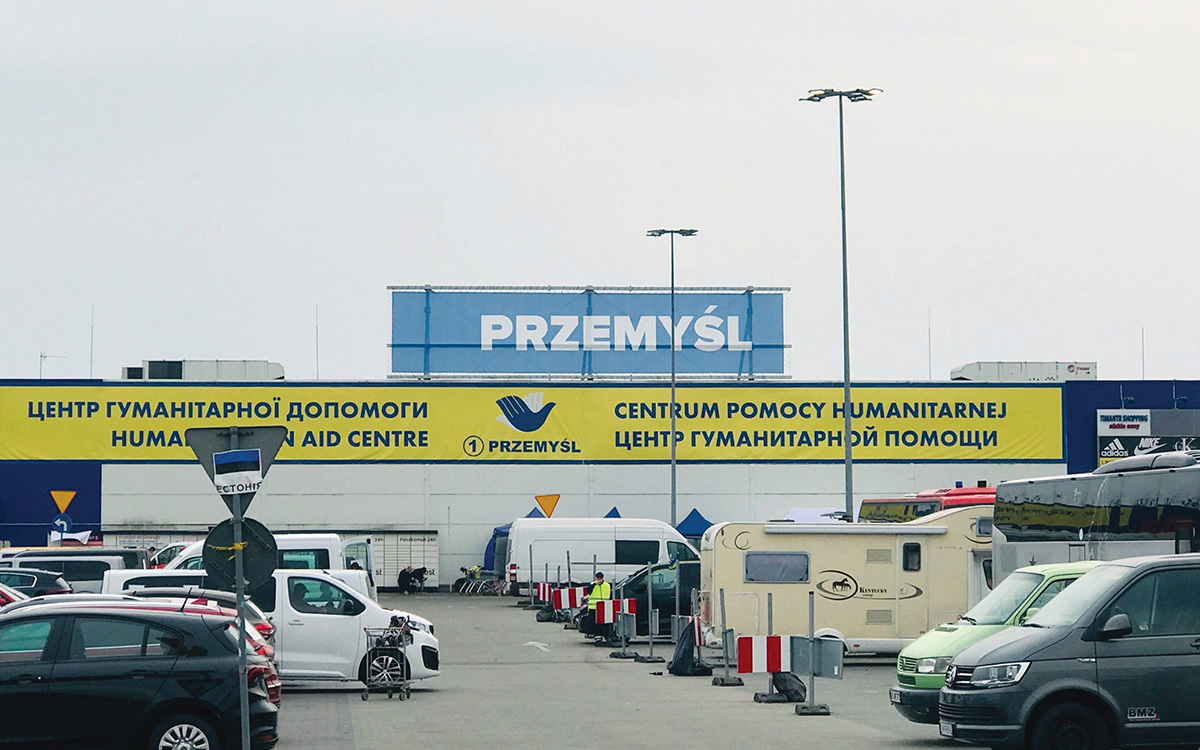 The registration center in Przemysl, Poland.
Courtesy of Lilia Lally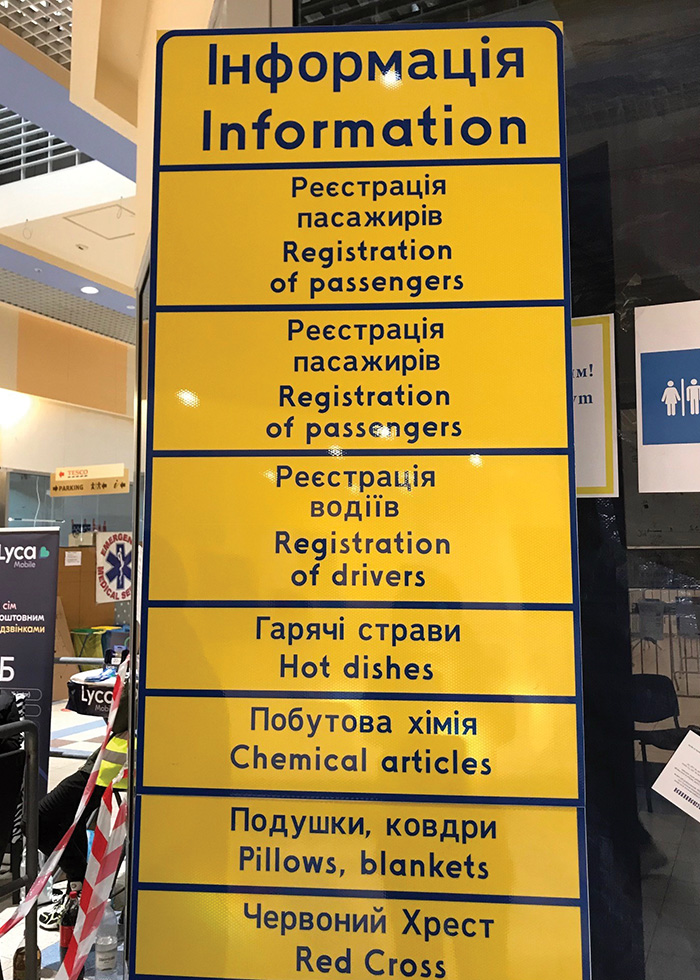 Courtesy of Lilia Lally
It was not just Ukrainians who applied for visas; The Russians were too. The officer's job is to assess each application individually, taking into account all of the factors unique to each applicant. With the staffing of the US Embassy in Moscow drastically reduced due to Russian government restrictions, Russians applied for visas worldwide. Many Russian applicants we saw in Poland had previously traveled to the United States and were simply looking to do what ordinary people do. They were visiting friends and family. They have children in American universities. We provided them with the same service as Ukrainian candidates and the same careful consideration of each specific case that we do for people around the world.
But that was just one facet of a huge, whole-of-government international response. For example, the US Commercial Service's overseas office in Warsaw began helping Ukrainian refugees almost immediately after the invasion began. They received a large number of inquiries from US companies and non-governmental organizations (NGOs) seeking to provide support, and they got to work connecting donors with recipients in need.
Due to their unique relationship with the private sector, FCS could easily route offers of assistance, help donors manage Polish customs clearance, identify freight forwarders who could handle cross-border shipments, and work with the Polish Ministry of Foreign Affairs to help reduce bureaucratic bottlenecks. . FCS has begun tracking corporate social responsibility acts and has worked closely with the Embassy's Public Affairs Section to amplify the support American businesses have provided to relief efforts in Ukraine through social media channels. from the embassy.
It was not just Ukrainians who applied for visas; The Russians were too. The officer's job is to assess each application individually, taking into account all of the factors unique to each applicant.
Shortly after arriving, I joined my colleagues at Mission Poland's American Citizens' Welcome Center in the southeast border town of Przemysl. The center was open 24 hours a day, 7 days a week for more than six weeks, and more than 1,900 Americans received assistance from consular staff by phone or in person. Working side-by-side with US Citizen Services teams in Warsaw and Krakow, we were able to help families with emergency passports, transportation and accommodation, and general information.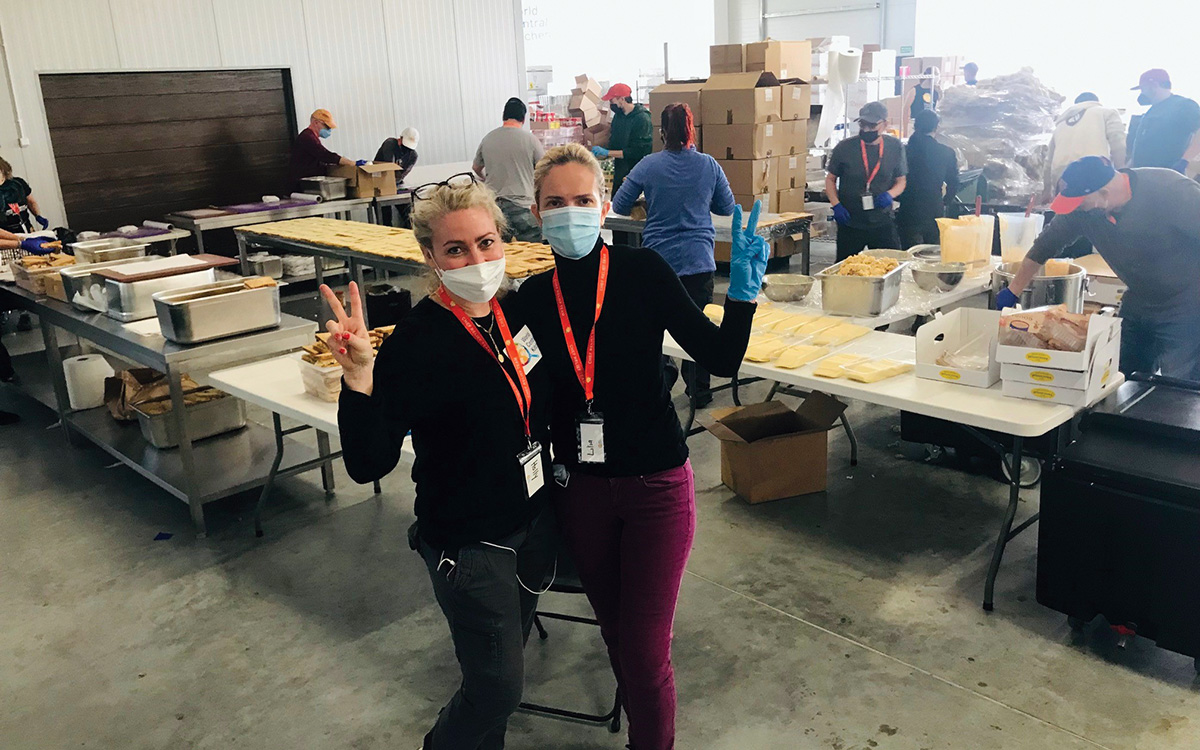 Lilia Lally (right) volunteers at World Central Kitchen in Przemysl, Poland with Holly Connor (left), a volunteer with EngenderHealth, an NGO in Washington, DC
Courtesy of Lilia Lally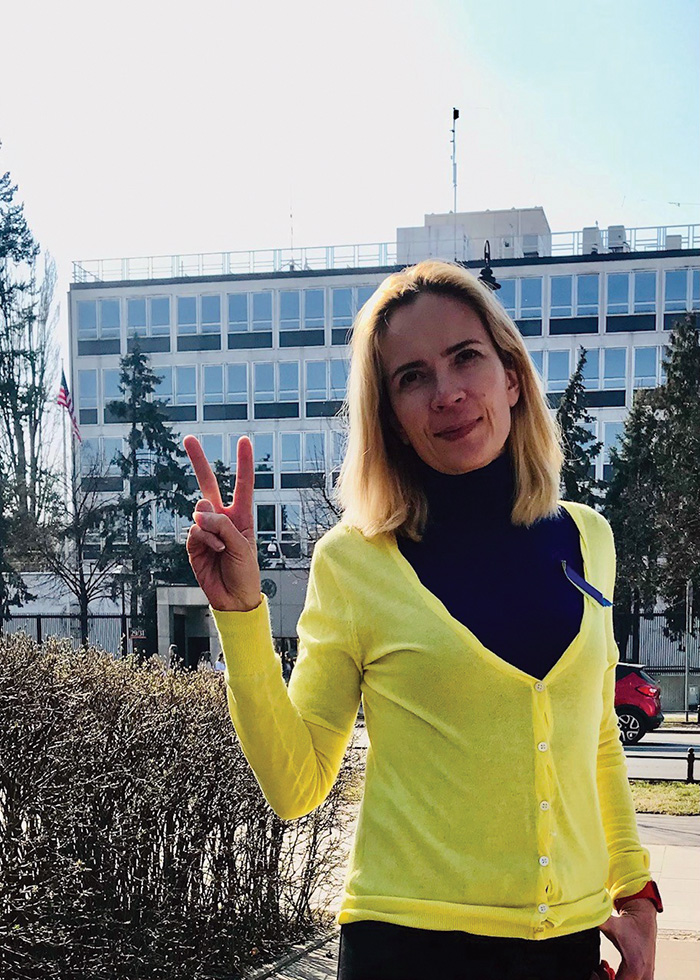 The author outside the US Embassy in Warsaw in March.
Courtesy of Lilia Lally
I remember meeting a mother and her children who, after crossing the Ukrainian-Polish border on foot, carrying a saxophone, a guitar and ice skates, were finally able to rest in a local hotel, thanks to the support from the U.S. government, while we helped prepare and provide them with new U.S. passports and loan applications. Thanks to our support, the family was able to fly to the United States where these little children were able to find at least a certain feeling of stability, by continuing their education in an American school.
In another case, this one rather surreal, the center facilitated the transport of infants born to Ukrainian surrogate mothers across the Polish border into the awaiting arms of their new American families. With the help of the Regional Security Bureau, these newborns were transported first by Ukrainian ambulances and then by Polish fire engines. None of this could have happened without the support of the Polish authorities and many volunteers.
Between shifts, I was able to volunteer at the World Central Cuisine in Przemysl. Since the start of the war, World Central Kitchen founder José Andrés and WCK volunteers had been serving meals every day, 24 hours a day – more than 300,000 when I arrived. Many Ukrainians were able to receive hot meals with sandwiches at Przemysl station. The food was delicious, nutritious and new. Many Ukrainians have probably tasted a chicken sandwich and an Austrian apple strudel for the first time in their lives. I was impressed with the quality of the facility: volunteers from the US, Spain, Switzerland, Poland and beyond kept the place spotless and up to the highest standards of hygiene.
My experience has been exhausting. My whole world for this period was the war, the crisis and the people directly affected by it. Back in Brussels, I joined my family to welcome four Ukrainian refugees.
Read more…