When single mother Lisa Evans learned she had no signs of illness after brutal treatment for
breast cancer
she was relieved.
But four years later, the 44-year-old has now undergone further surgery after doctors discovered pre-cancerous cells which they believe may have been caused by the common cancer drug she was taking.
However, she wants people to look at the benefits of the drug, rather than what happened to her.
He was told that the chances of this happening were very low.
"My friends say how I feel? I make it clear that I'm gifted," she joked.
Evans, from Perth, had no symptoms or signs when she was diagnosed with breast cancer in 2017, aged 39.
It was only because her GP asked her to check her breasts as part of a pap smear appointment that he even caught on.
She told Evans she felt a "thickening" in one of her breasts and sent her for tests.
"I didn't expect it," she said.
"It was just a bit more complete – I never would have realized there was something wrong."
Evans was told she had a 6.5cm tumor in her left breast, classified as stage three cancer.
The government administrative worker, who now runs therapeutic riding lessons, underwent a mastectomy followed by chemotherapy.
She had a rare side effect of being allergic to chemotherapy.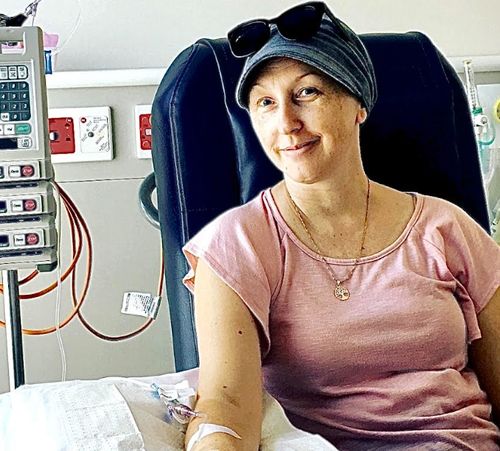 Evans lost some of his vision, coordination and suffered from hallucinations.
She was so sick that doctors even wanted to stop the treatment, but she said she had to continue for her two children, Ethan, 15, and Caitlyn, 13.
"I said I had no choice – it doesn't matter if it almost kills me," she said.
After breast reconstruction, Evans was finally told there was no cancer.
As is often the case with her type of breast cancer, she was put on tamoxifen, an estrogen-blocking drug, to try to keep it from coming back.
And although the side effects were severe – she likened it to feeling like you constantly had the flu – the research clearly showed the benefits of warding off cancer.
But now Evans has learned that she has early signs of endometrial cancer in her womb.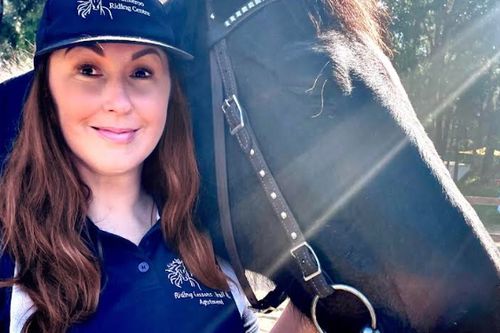 Rather than plan her five-year-old "cancer birthday party," she's recovering from a hysterectomy.
"You take a drug to limit your risk of breast cancer again, but it puts you at a higher risk of endometrial cancer," she said.
However, she advised people to look at the benefits of the drug, rather than what happened to it.
Dr. Mun Hui, medical oncologist at Chris O'Brien Lifehouse, said tamoxifen cuts the risk of recurrent metastatic breast cancer in half.
"If the absolute risk is high due to higher-stage disease, the absolute benefit is greater," he said.
Hui said studies have not definitively shown that tamoxifen increases the risk of endometrial cancer in premenopausal women as it has in those who are postmenopausal.
"The risk of endometrial cancer is small compared to the benefit against recurrent, incurable metastatic breast cancer," Hui said.
"Furthermore, most endometrial cancers are diagnosed at stage one."
Government body Cancer Australia said it was also important to look at both the risks and benefits of tamoxifen.
"It's important to balance the risk of these rare side effects with the fact that anti-estrogens reduce the risk of breast cancer recurrence and death," he said.
Now, Evans is part of a charity calendar of breast cancer patients.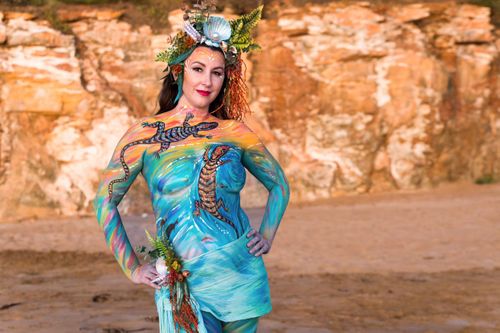 She took part in an 'empowering' photo shoot in Darwin with six other women affected by breast cancer for the
so brave
calendar, which is in its seventh year.
So Brave is Australia's only breast cancer charity for women under 40.
Evans said it was a special day.
"We've all had rebuilds and our bodies have changed because of drugs. You're in panties but you feel safe," she said.